The Morton Sobell Project


In the days of the prophet, a man was killed and left behind a family in tears. Without appearing to him, Allah told his son: 'Don't cry. I have seen your father."

- Mohammed Yusuf, 2008.


This project began with a Dymo label embosser and the evening news. With a few squeezes of a trigger, the embosser could be used to create name tags and affix them to whatever was in reach; a plastic Starbucks cup, Amazon packaging, an ashtray. The word repeated most that day in the media was new to me, "caliphate." The power of this concept when introduced to any form of property was immediate and transformative.

As the project took hold these strategies of naming began identifying and paralleling imperialist strategies by which targets were identified and elevated in the obscure war on terrorism, which brand contemporary fears by elevating the names and narratives of enemies of the state into the public consciousness, such that these personages gained the very stardom they need to rise through the ranks of ISIS and become a formidable local threat and a target for the Western war machine.

While I began to understand how the people of Africa and the Middle East cope with a catastrophic pillaging and starvation of resources, this work became a difficult investigation into alternative histories surrounding terrorism, imperialism, and the refugee crisis over which the war on terror glosses its names.



Burner, embossed label on phone, 2016.




The Blood of Hector Janjalani, 2016, mixed encased objects.
Hector Janjalani was Phillipino leader of Abu Sayyaf. He was a big target for counter-terrorism, but like a lot of terrorist leaders, it was never quite clear whether the target was indeed dead. Often look-alikes would take the place of dead leaders, so that when Hector Janjalani was killed, blood was taken from his brothers to complete a DNA test.




Extra-Curricular Affair, 2016, mixed objects, book.




The Fleeting Touch of Al-Shabaab, 2016, modified 8mm editor, 8mm film.
This film editor was painstakingly modified to loop an 8 mm film taken from propoganda videos from the terrorist organization Al-Shabaab. The negative reel was developed at home with instant coffee in a bucket.




Darul Tawheed, 2017, motorcycle, spraypaint, wood.




Terms of Endearment, 2017, furniture with mixed objects.
When the motion detector is tripped, this homemade radio transmitter delivers speeches by the leader of Boko Haram, Abubukar Shekau, to the accompanying ham radio.




Splinter Cell, 2016, mixed objects, wood, embossed labels, video.
These syched cell phones show videos of Abubukar Shekau delivering a speech.




Loot, 2017, branded wood and mixed objects, pen, acrylic.




The Lives of Abubakar Shekau, 2016, pipes, felt, motion detector, backgammon board.




Komadougou Yobe, 2017, basketball, ink, acrylic case.




Milestones, 2017, mixed objects.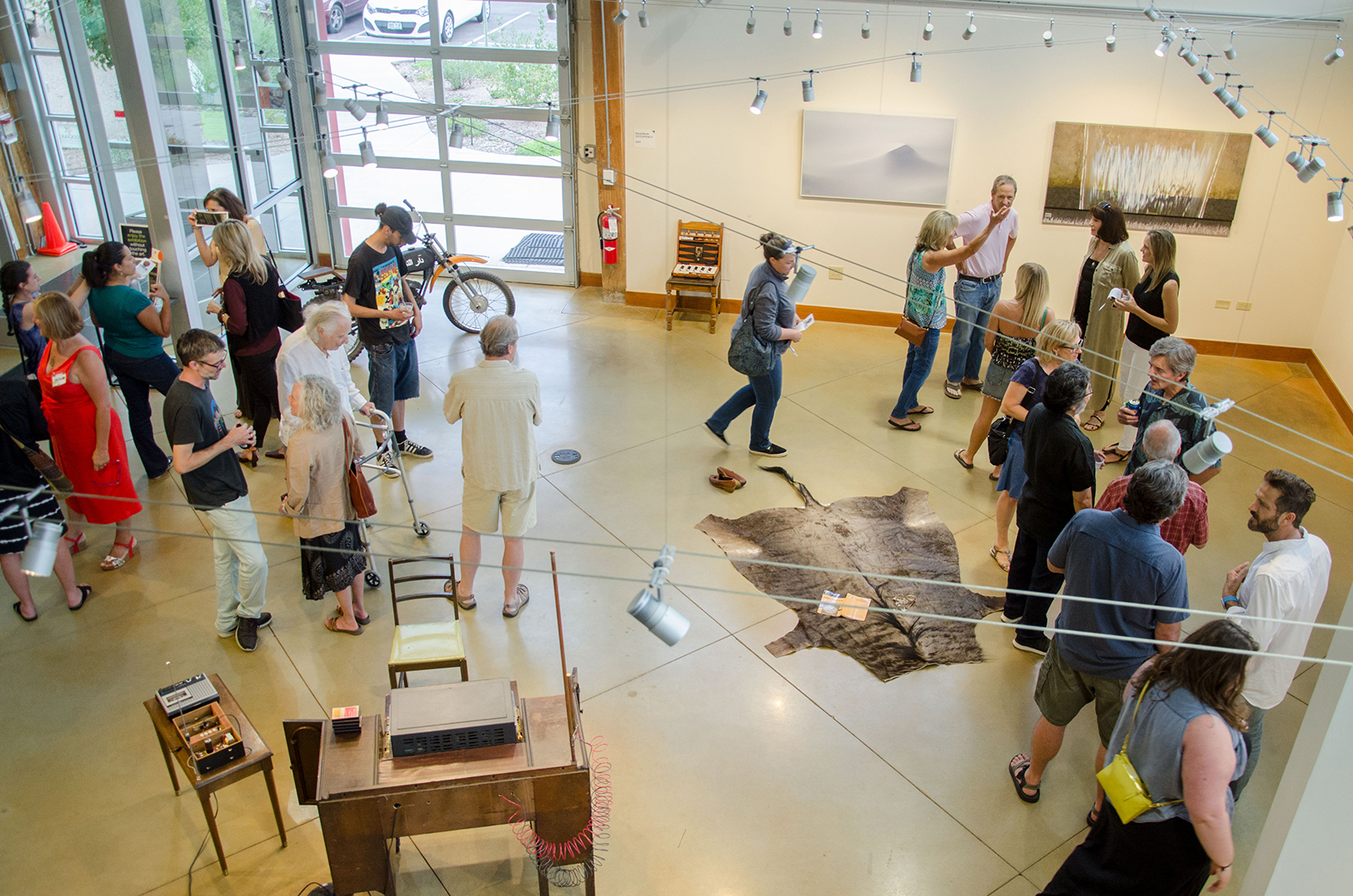 Installation at Art Gym Denver, 2017.