Fruits of Our Labor
A collection of hand made toys and games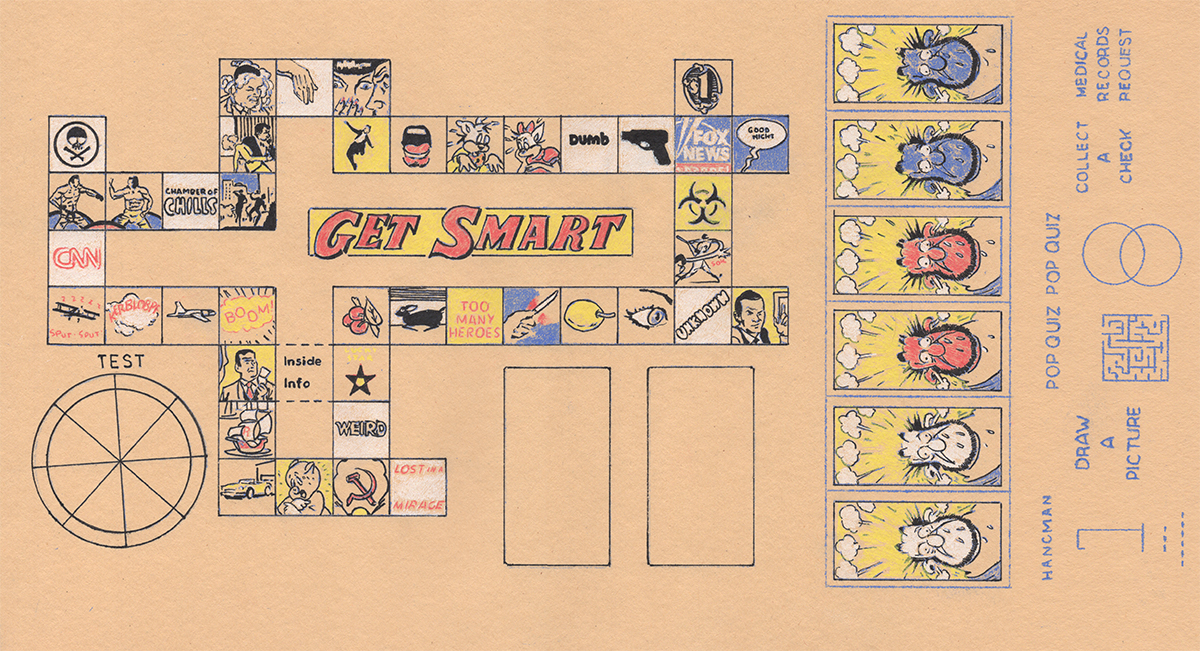 Get Smart, 2020, paper, ink, color pencil, pressure transfers.




The Book of Knowledge, 2010, handkerchief, paper, color pencil, ink, glass top, lens, mirror shard, bookbinding thread, book cover.




Manjiro's Passage, 6 x 8, ink and color pencil on paper.




Birds of Prey, 2011, wood, masonite, veneer, pva glue, shellac, oil, collage.




Montebello, 2011, wood box, mirrors, stereo light, oil, veneer, masonite, wood, shellac, found ball, pva glue, acrylic sheet.




Game of Pieces, 2010, found paper, graphite, ink, color pencil, collaged reproductions.




Zoetrope (for Margaret), 2021, oatmeal tin, felt, acrylic sheet, ball bearing, steel rods, fasteners, enamel, mirror, reproductions on paper.




Binary Abacus, 2016, wood, brass rods.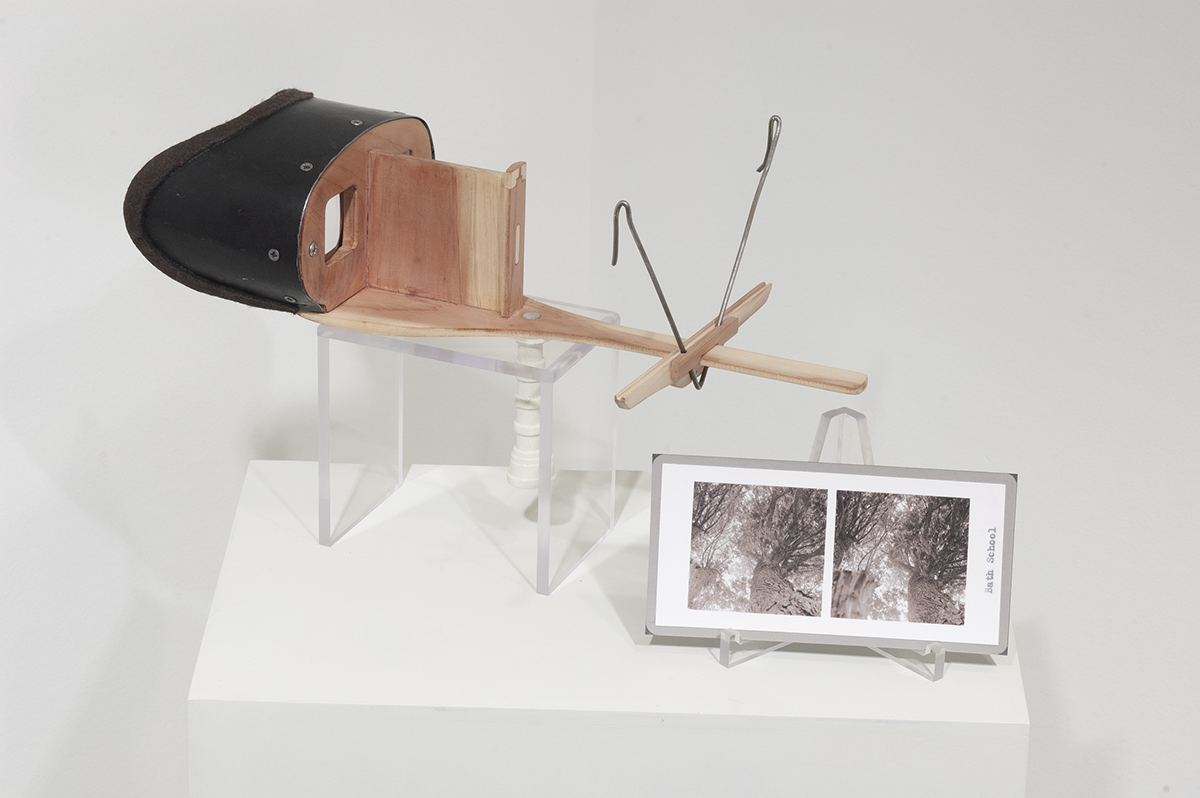 Stereoscope (for Katherine), wood, sheet metal, acrylic sheet, clothes hanger, enamel, stereoscopic lenses, silver prints mounted on board.




Jacks and Bells, 2021, toy tires, bells, jacks, acrylic sheet.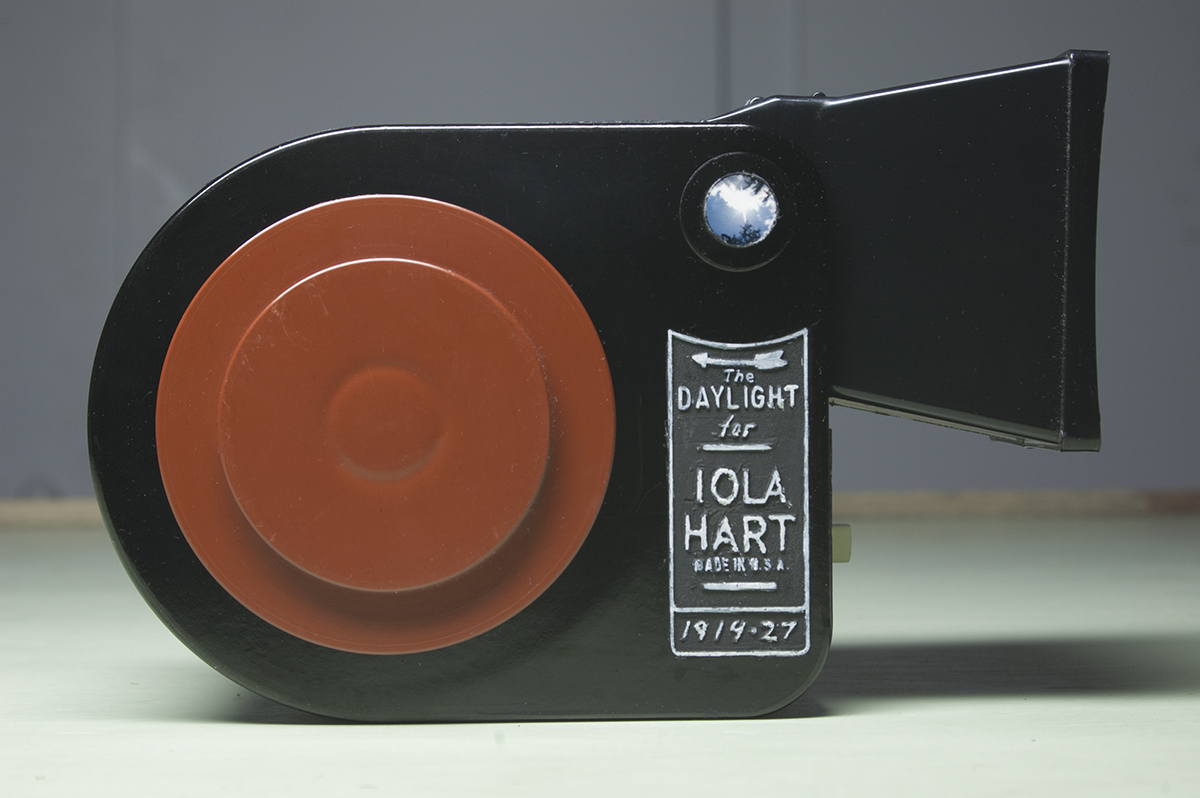 Mutoscope (for Iola), 2015, modified film developing canister, slide viewer eyepiece, crank, battery, light bulb, sewing spool, enamel, digital reproductions.




Magic Lantern (for Robert), 2015, photocopy lens, slide viewer, bracket, glass, digital reproduction, wood.